Box Office Info
TOYOTA CENTER TICKET OFFICE
7000 W. Grandridge Blvd.
Kennewick, WA 99336
(509)737-3722 (information only)
TICKET OFFICE HOURS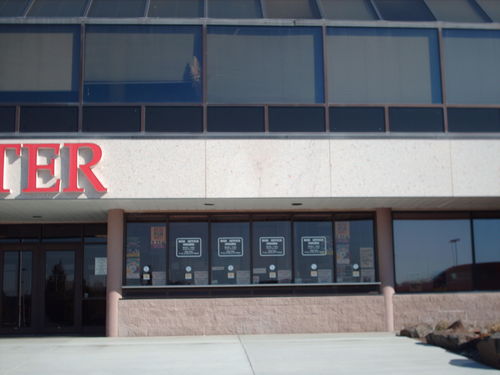 Box Office Hours:
September-May
M-F 10:00am to 5:00pm | Weekends: Starting at noon if ticketed event occurs on that weekend. Weekend starting at 11am. Closed on most holidays. Varied hours on event days.

April-August Summer Hours
M-F Noon to 5:00pm I Will be opened at 10:00am for ON-SALES.

PURCHASING TICKETS
Tickets may be purchased in person at the Toyota Center Ticket Office (7000 W. Grandridge BLVD.), or at any Ticketmaster outlet.
Pay by phone by calling Ticketmaster at (800) 745-3000.

You can purchase tickets online at ticketmaster.com. Additional Ticketmaster service charges and handling fees are added to all tickets purchased at an outlet, online, and over the phone. All tickets are subject to availability.

PAYMENT
Accepted payment methods include cash, VISA, MasterCard, Discover, and American Express.

ADA ACCESSIBLE SEATING
ADA Accessible seating is available at the Toyota Center. The Box Office handles all ADA ticketing directly. For more information and ADA seating availability call 509-737-3722
Will Call
The customer must present photo ID and the credit card used to purchase the ticket. Tickets will only be released to the person whose name was provided with the ticket order.

Refunds/Exchanges
A strict No Refund or Exchanges policy will be enforced.

Camera Policy
For most shows, standard digital cameras are allowed. No video or professional lenses, please.

Secondary Market Ticket Purchases
Due to the nature of the business, we host events that may sell out, so patrons sometimes go to the secondary market to purchase their tickets. Toyota Center is not able to guarantee that these tickets are legitimate because they were not purchased from an official source. By purchasing these tickets, you might be the victim of scalping. We have encountered situations where a patron purchases tickets through one of these websites, and finds out that the tickets were counterfeit at the event, so they are not able to attend the show. Sometimes, while you may receive real event tickets, you end up paying more than face-value for these tickets.

Ticketmaster is the official ticket provider of Toyota Center.

In order to avoid missing an event, you should NOT purchase tickets from secondary websites unless it is an approved vendor of Toyota Center.

Group Tickets
TOYOTA CENTER TICKET OFFICE
7000 W. Grandrfdge Blvd.
Kennewick, WA 99336
(509) 737-3722 ( information only)

The Toyota Center is happy to accommodate the purchase of blocks of tickets for our various events. If you have a corporate, school, church or civic group of approximately 20 or more people, please Contact our Group Sales representative for more information.

TO PLACE AN ORDER
Group reservations may be made by contacting Nicole Baudendistel at (509) 737-3723 (Monday-Friday, 9:00 AM 6:00 PM) or by email nicoleb@3riverscampus.com The minimum group size required for any available discounted rates varies by show, but generally ranges from 15 - 20 people.

If any ADA Accessibility seats are needed, please be sure to mention this when placing your order.

PAYMENT
Accepted payment methods include cash, VISA, MasterCard, Discover, and American Express.

RECEIVING TICKETS
Your ticket order will be placed in will call shortly after payment is made and your order processed. You may pick them up at the Ticket Office during regular business hours or at will call before the event.